The Benefits of Working with HappyDoors Property Management
There are a number of good reasons to work with HappyDoors Property Management when you need someone to take care of your investment property. We find the best Honolulu tenants, we preserve the condition of your asset, and we understand all of the laws, regulations, and responsibilities that come with being a landlord. Today, we're sharing a few of the most important reasons you should consider choosing our company to help you be a more successful Honolulu investor.

Leasing Your Honolulu Rental Property
The leasing process starts with preparing your property for the rental market. We know how to get it cleaned, updated, and repaired so that it's appealing to the best tenants in Honolulu. We have expert, strategic marketing plans that will help you rent your property quickly and avoid an expensive vacancy period. We understand the local market and the best time to rent out your home.
Our tenant screening process is thorough and rigorous. We conduct a detailed credit history review, including an analysis of the applicant's debt to income ratio. We verify income and employment, conduct a full and federal criminal background check, and talk to current and former landlords about the applicant's performance as a tenant. Once our exhaustive screening process is complete, we prepare a summary for you to review. It takes us an average of three to four weeks to rent out a home, protecting your bottom line and placing an outstanding tenant.
Established Policies and Procedures for Honolulu Landlords
All of our experience and knowledge allows us to maintain a set of consistent and reliable policies and procedures that other property managers have not been able to develop. These systems address things like tenant screening, rent collection, annual inspections, pet policies, accounting, and lease enforcement. Every landlord knows that security deposit disputes are common, but we make sure everything is documented to avoid any conflict with tenants who are moving out. We conduct thorough move-in and move-out inspections, and we know the difference between wear and tear and tenant damage.
We are experts at following up with late rental payments and if necessary, managing evictions. Our team understands what you need from us, and everything we do is with your best interests in mind. We're efficient, technologically innovative, and able to save you money on things like maintenance and vacancies.
Expert Maintenance Honolulu Owners Can Trust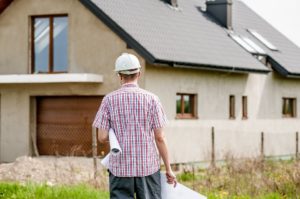 One of the reasons we have such a low vacancy and turnover rate is that we're responsive when it comes to maintenance. Our annual and periodic inspections allow us to keep your tenants in compliance and to monitor the condition of your investment. We know what repairs are the landlord's responsibility or the if it's the tenants. When a tenant makes a maintenance request, we manage it from start to finish, whether it's a minor fix or a major project.
The vendors we work with are licensed and insured. They're excellent at what they do and they provide us with affordable rates based on our relationship. Many of the vendors and contractors we use have been working with us for years.
These are just a few of the reasons Honolulu investors like you should consider working with us. If you have any questions about our services or Honolulu property management in general, please don't hesitate to contact us at HappyDoors Property Management.