Maintenance Coordination Tips – Small to Large Projects in Honolulu
Every property requires routine maintenance, and if you're working with a professional Honolulu property management company, you can count on all of your repair needs being coordinated and handled by licensed and insured vendors and contractors. If you're managing your own property, you'll need a plan and a budget in place to keep your investment property well-maintained.

Today, we're discussing how we handle coordinating maintenance, whether it's fixing a small leak or completing a large project between tenants.

Preventative Maintenance and Evaluations
Well-maintained homes attract better tenants and earn higher rents. Keeping your property in excellent condition is one of our most important priorities. Before a tenant moves in, we'll conduct a thorough inspection to ensure everything is functioning and ready. If we notice that something needs to be fixed or repaired, we take care of the problem. We change air filters and light bulbs, inspect the air conditioning system and plumbing, and check every outlet and appliance. We know that small problems only become more expensive if they're left untreated. Deferred maintenance leads to larger repair bills and bigger headaches. We avoid that, and our owners appreciate it.

Coordinating Requests from Tenants
We want to save you time and money when maintenance is needed at your property. When a tenant reports that there's a problem, we first try to troubleshoot the issue with the tenant. If it's something as simple as resetting the garbage disposal, we can usually walk the tenant through the repair over the phone. If the repair or maintenance item needs a professional, we confirm pricing with our vendors and send someone out to complete the job. Then, we follow up with the tenant and make sure the work was done to our high standards. We handle the invoicing and keep you informed at all times.

Working with Preferred Vendors
You need to know who is in your property and working on your home. We have a list of preferred vendors who have been rigorously screened. We know that they provide a high quality of work and we know their prices are fair and competitive. Only licensed and insured vendors are dispatched to our properties, and we always coordinate the scheduling and the work with the contractors and the tenants.

Responding to Emergency Maintenance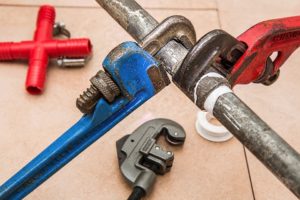 Emergency maintenance issues require an immediate response. We are available to your tenants 24 hours a day in case there's a problem at the property. Whether it's a water heater exploding in the middle of the night or a fire burning through the kitchen, we are prepared to take whatever action is necessary to protect your tenants and mitigate further damage to your property. Our excellent relationships with local vendors allow us to get qualified contractors out to the property at once, whether it's the middle of the night, a weekend, or even a holiday.
There are a lot of details and oversight involved in managing the maintenance of your Honolulu rental property. To hear more about how we protect your bottom line and your investment, please contact us at HappyDoors Property Management. We'd love to tell you more.