Landlord vs. Tenant Responsibilities in Honolulu: Who Pays for What?
Landlords and tenants have different sets of responsibilities when it comes to maintaining a Honolulu rental property. It's important to sort these things out before your tenant moves in, and they should all be outlined in the lease agreement. A conflict-free landlord/tenant relationship requires that everyone is on the same page and comfortable communicating with one another.

Honolulu Landlords: General Responsibilities
Honolulu owners are required to maintain the habitability of the property and keep all of the amenities and appliances in good condition. If something breaks, the landlord must fix it unless it's due to abuse or misuse by the tenant. This applies to the interior and exterior of the home. For example, a leaking faucet or an appliance that needs to be replaced is the responsibility of the landlord. Worn carpet, minor scuffs on the walls from furniture, and other instances of wear and tear, per the state of Hawaii, cannot be deducted from a tenant's security deposit.
On the outside, the landlord must keep up with cleaning the gutters and trimming the trees. You don't want your tenants up on a ladder or handling dangerous equipment; it puts you at risk and creates a lot of liability.
Honolulu Tenants: General Responsibilities
While landlords are responsible for maintaining the property, tenants will be accountable for any damage that's due to abuse or neglect. For example, overloading the washing machine and causing a flood will be a tenant's problem to fix. When hair clogs a sink or a drain, the carpet has damage that goes beyond wear and tear, or large holes are found in the walls, a tenant will need to pay for those repairs.
Routine yard care is generally the responsibility of a tenant. Honolulu investors can hire a professional landscaper and include the cost in rent if that's preferable. Even with a great tenant, you may find that things like lawns and pools are not maintained to your standards.
Inspecting your Honolulu Rental Property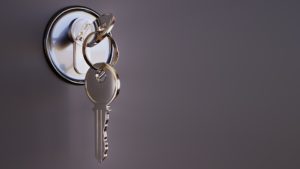 Driving by your rental property is permitted, but do not go up to the home or try to enter. This invades the tenant's privacy and violates state law. You're required to provide 48 hours of notice before you enter a property, and there needs to be more than one attempt at contact if you want to get inside. So, you can post a note, email the tenant, or call. You can send a notice in the mail, but make sure you provide enough time for your tenant to receive it. You can only inspect the interior during reasonable hours. The tenant does not have to be present, but it's a good idea to schedule at a time that's convenient for both of you. This improves your relationship and helps you communicate.
This investment property belongs to you, but remember, it's also your tenant's home. Make sure you treat it that way. If you have any questions about who should maintain what, or you need help with Honolulu property management, please contact us at HappyDoors Property Management.